Creating an account will only take a minute and once set up you'll be able to:
Check out faster
Save frequent addresses
Track Your Order
Request a Return
Just click here to fill in your details and register and follow these steps:
Step 1:
When you have the CleanFoods home page in front of you, simply click on "Sign in" in the upper right corner.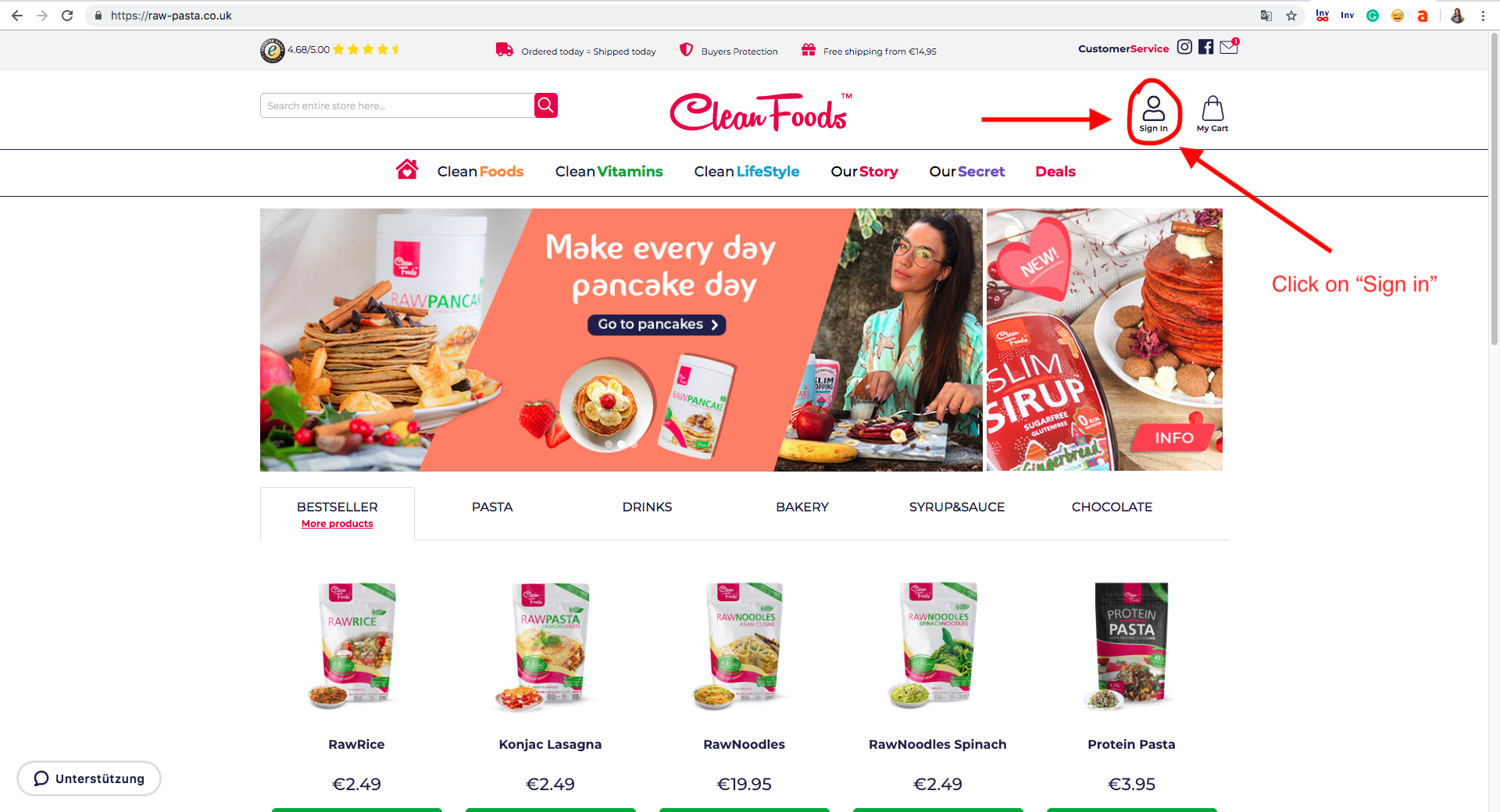 Step 2:
On the right side you will find the "New Customers" section, click on "Create an account".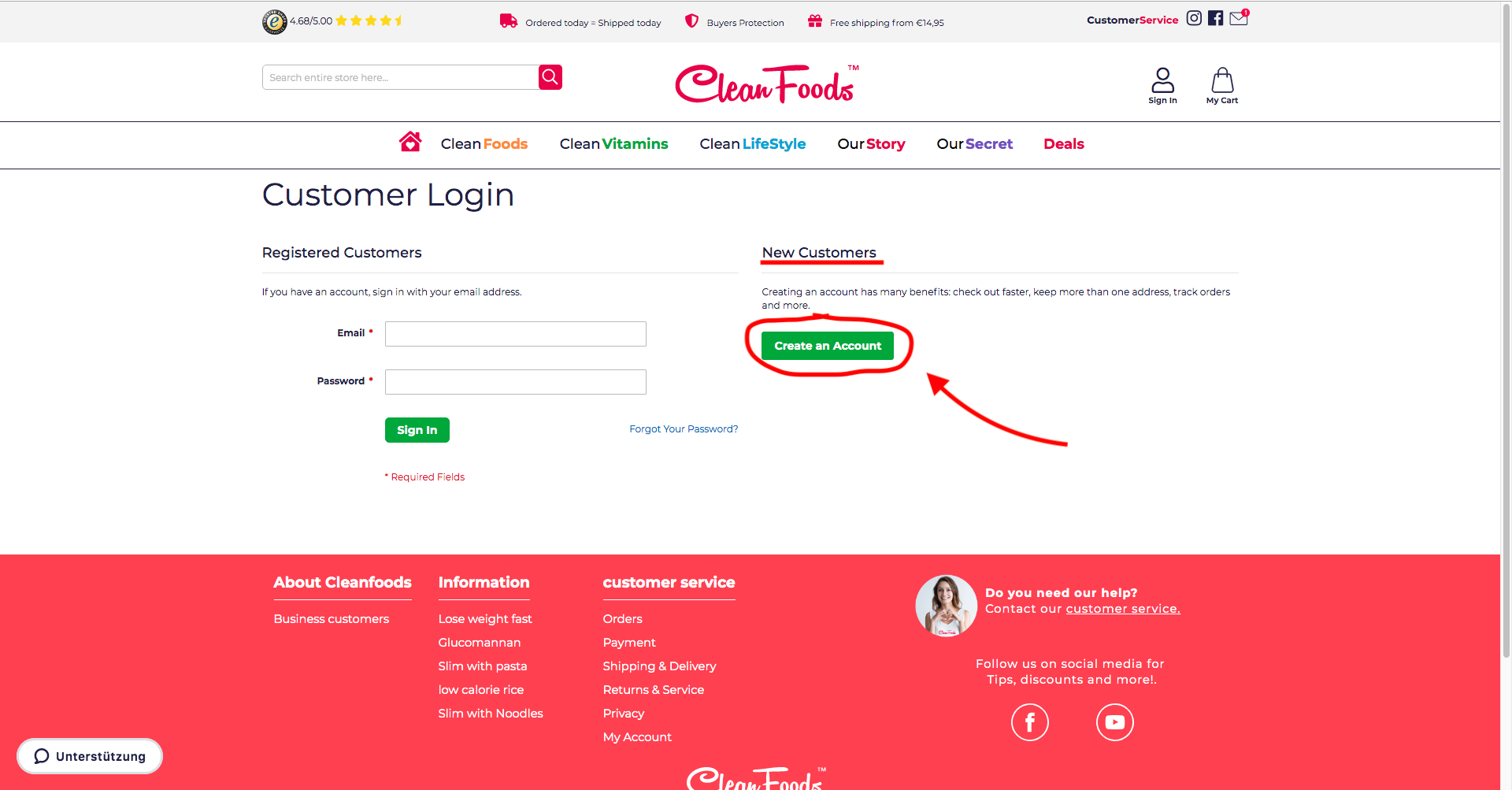 Step 3:
Almost there! Now fill in all fields and click on "create an account".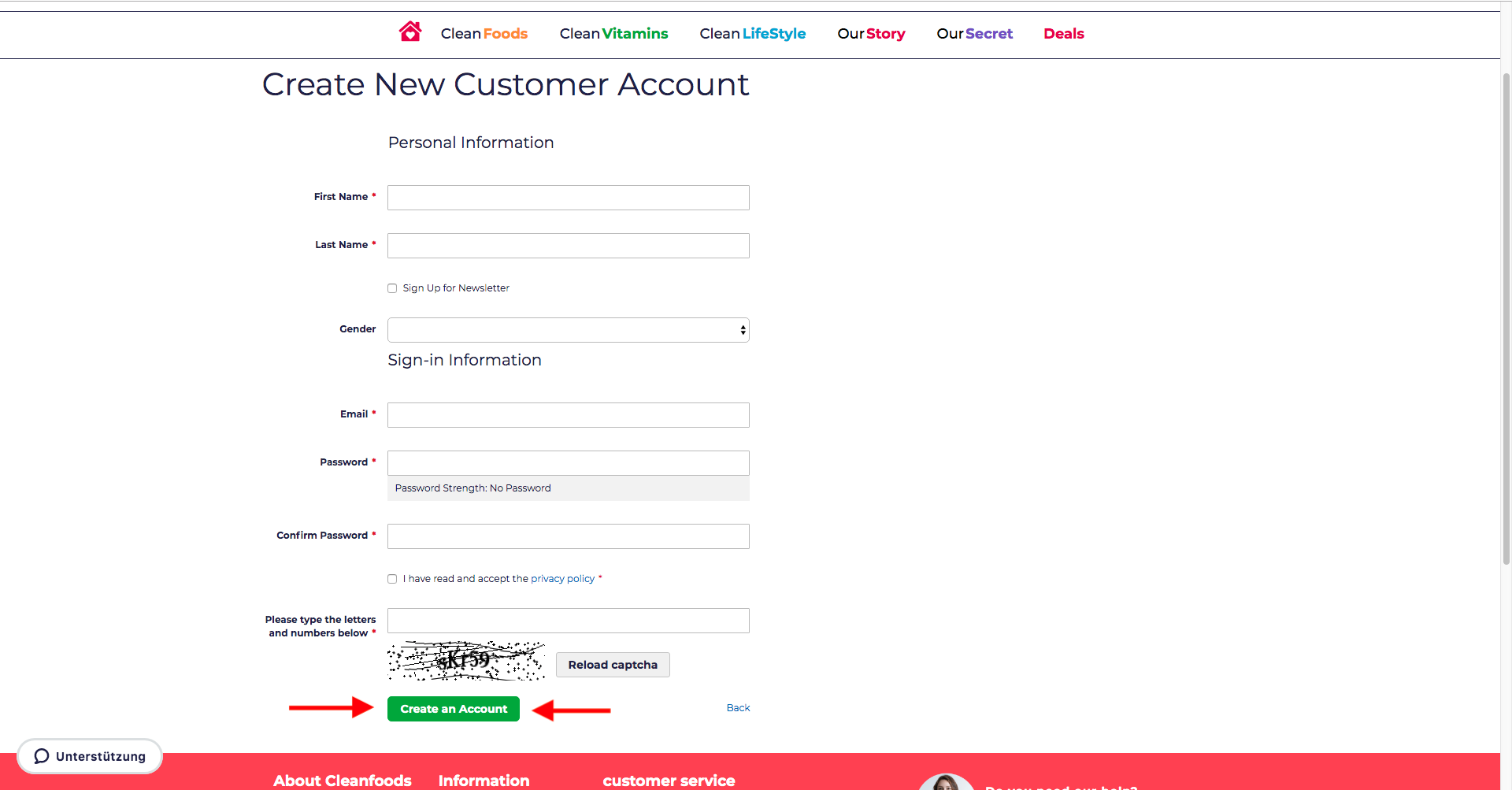 Step 4:
When everything has worked you will see the following message on the screen: "Thank you for registering with CleanFoods".